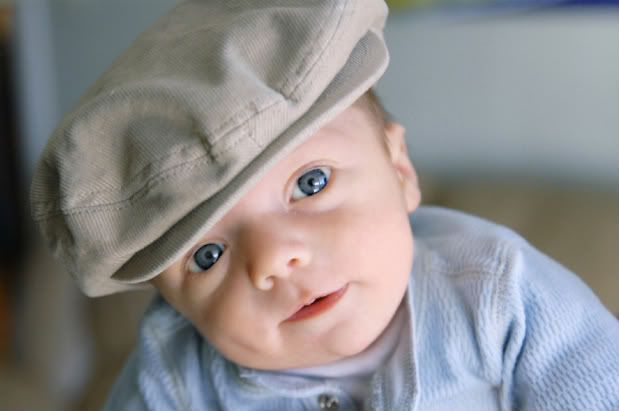 I can't believe Bennett's 2 months! Seems like he changed and grown so much, but then I see him in Ryan's arms and he seems so tiny once more.
He's graduated from newborn clothes and pj's and 0-3 month onesies to 0-3 month outfits and 3-6 month onesies. He has his dad's big noggin genes as well has his
dimple. His little knit hats have started to slip off easily.
He tracks people and objects even more now.
We love to hear his coos and see his gummy grins.
He has a strong neck and continues to roll from his tummy to back. He's also started pushing his legs down and we help him stand up.
He enjoys kicking and flailing on his playmat. He hits the hanging toys and interacts with his reflection above him.
He got to experience his first real snow and pose with Baby Bennett snowman.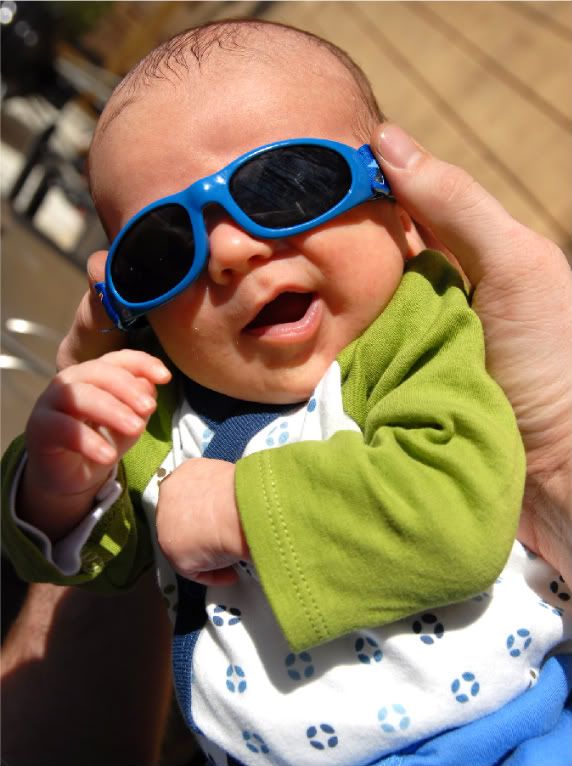 The next week, we were sitting in the 60 degree sun torturing him with his cute sun accessories.
He joined us me for our Valentine's date at Nino's and later for a girl's night out.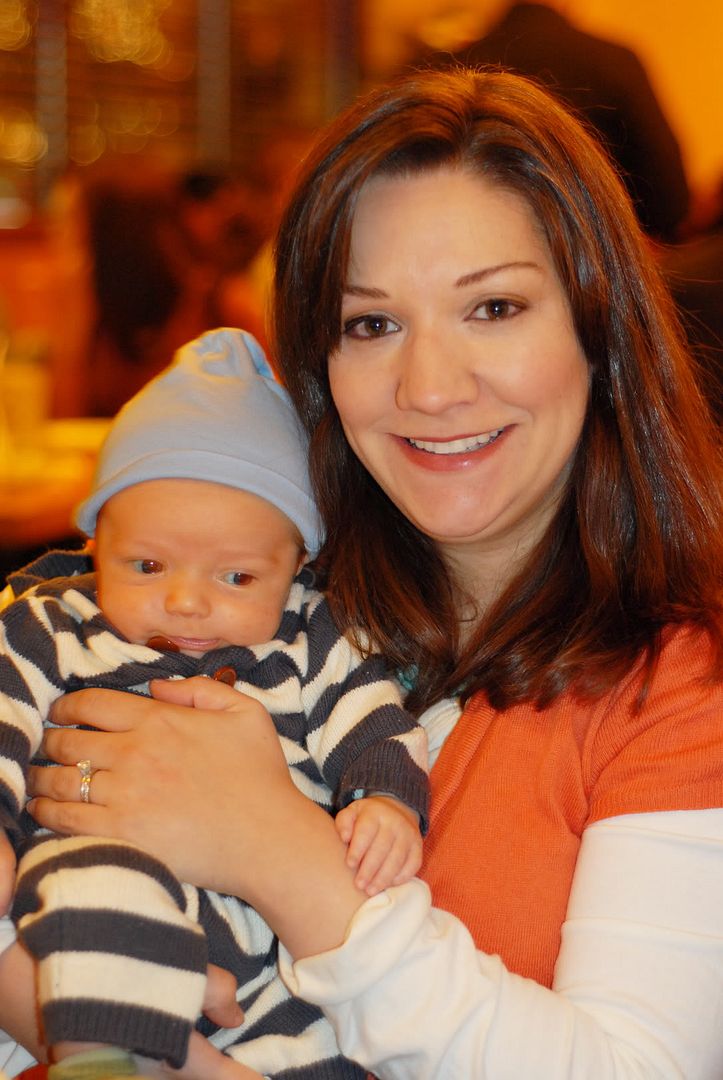 It was nice to put makeup on and do my hair, trying my best to conceal my red eyelids from sleepless nights.
Bennett loves to snuggle. He's quite colicky, but we've made a real effort to get him to transition from his bassinet in our room to his crib for daytime naps and night time sleeping.
He's sleeping 1-2 hours at a time during the day and 3 hours at night, when he finally gets to sleep. He'll have his 2 month shots Tuesday and I'll be asking for something stronger to try for his colicky tummy.